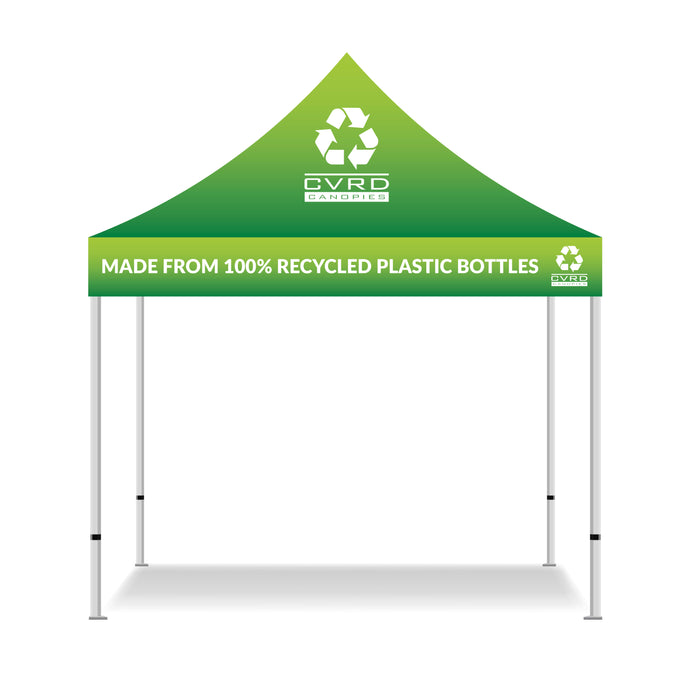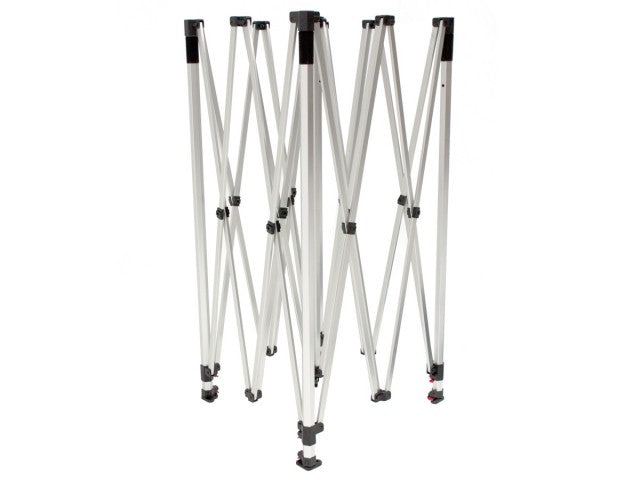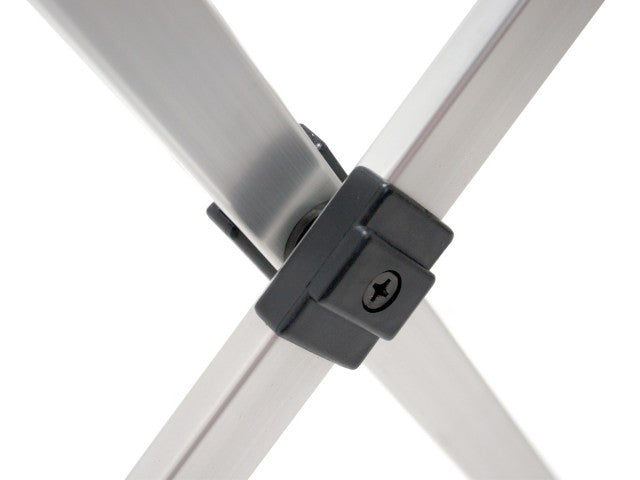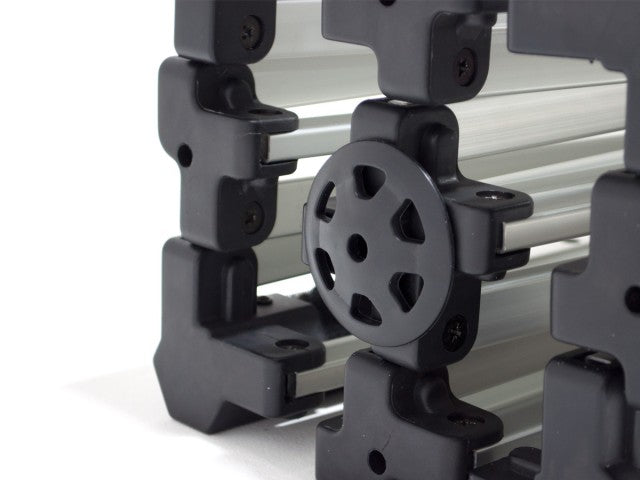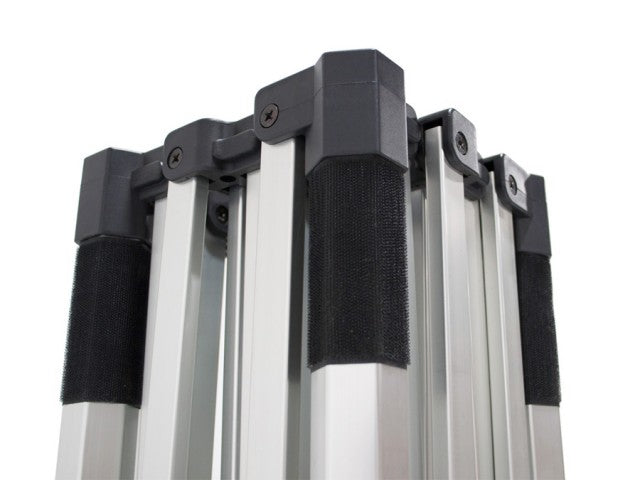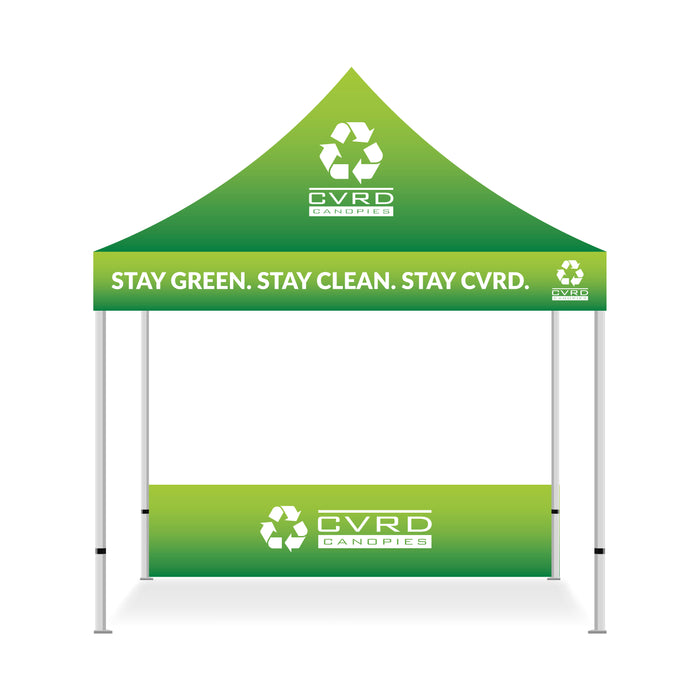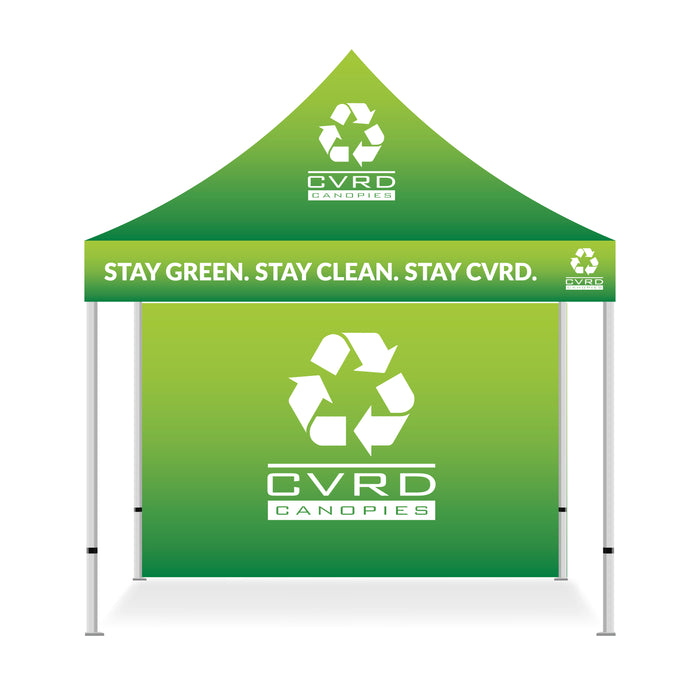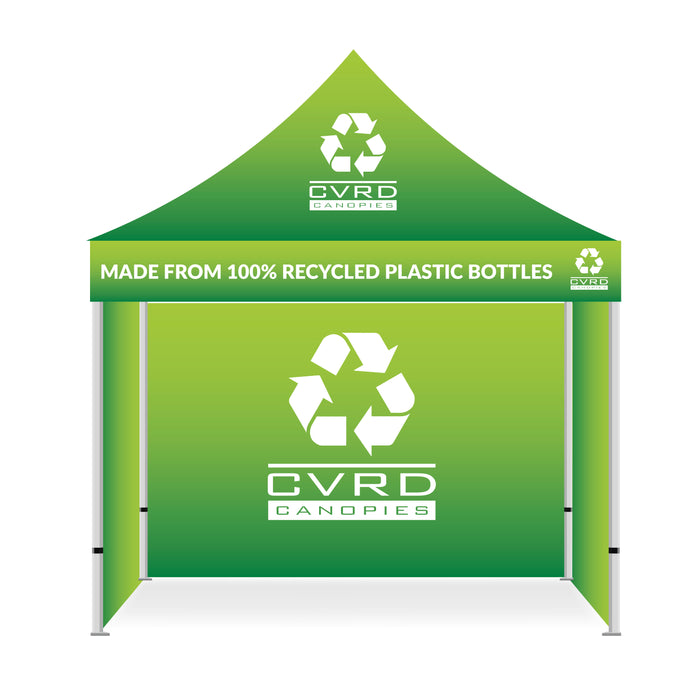 10x10 100% Recycled Custom Printed Pop Up Tent
How are recycled canopy tops made?
Plastic bottles of all shapes and sizes are processed and melted into fabric. We use this fabric to print custom pop up tent tops, feather and teardrop advertising flags, custom printed table covers and many more trade show displays.
Does recycled fabric look different?
Superior finishing keeps the fabric water resistant and reduces moisture from penetrating the fabric.
Using our high quality eco-solvent inks, color saturation is excellent with our custom dye-sublimated printing process.
Help the environment and stay within your budget, our 100% recycled canopy tops are the perfect event solution.
Key Features
Hexagonal Aluminum Frame Legs
Full HD Color Graphics
Recycled Fabric Made From 100% Plastic Bottles
3/4" Thick Machined Aluminum Foot Supports
No-Pinch Thumb Latches
Adjustable Height from 12' - 16'
44mm Hexagonal Aluminum Frame
Size and Specifications
Shipped Size - 62"x 9" x 9"
Assembled Size - 10' x 10' x 12'-16' (Adjustable Height)
Shipped Weight - Frame: 62 lbs. Top: 14 lbs.
Assembled Weight: 78 lbs.
Design Templates

Click here to download