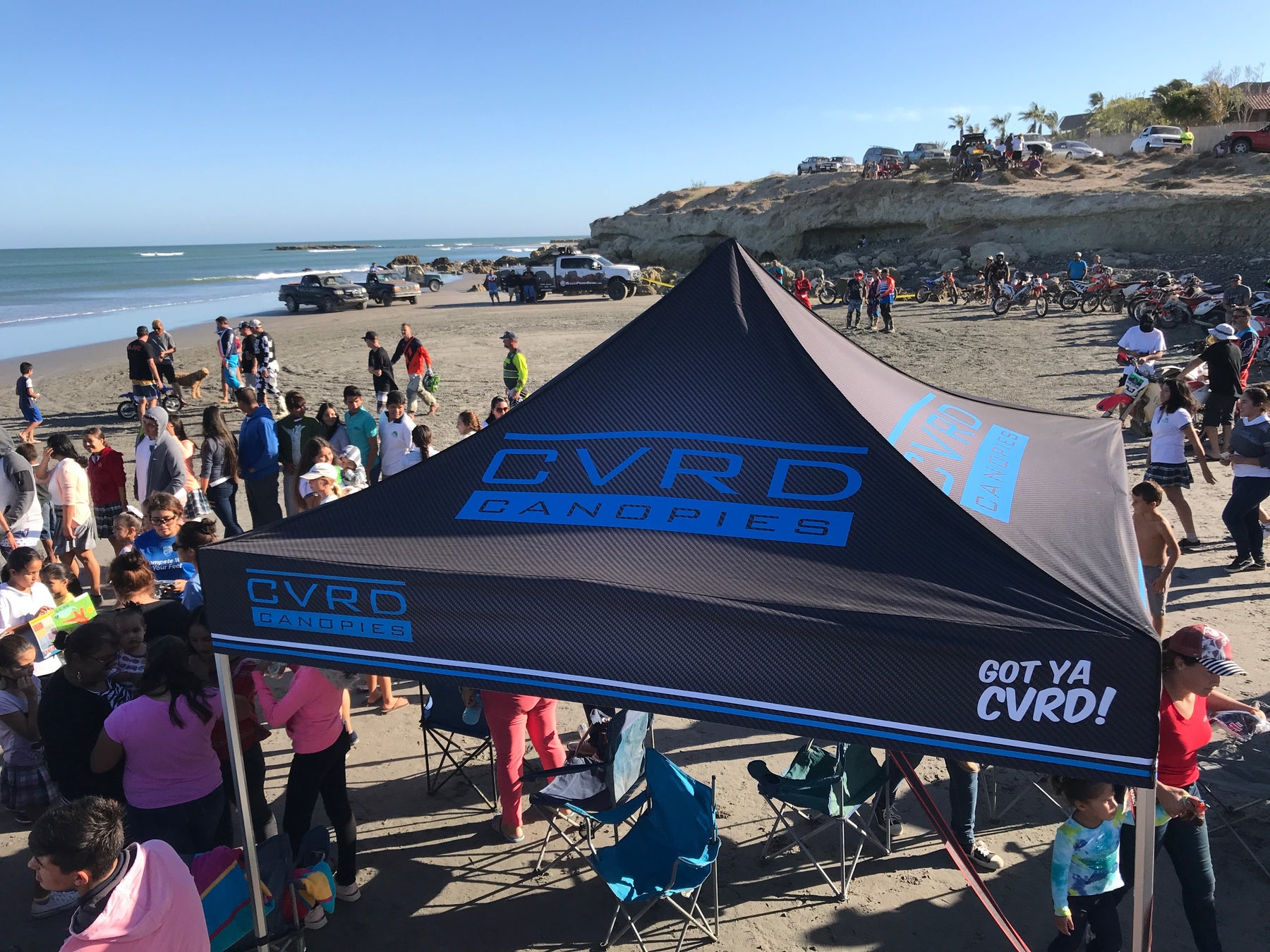 Are All Custom Printed Pop Up Tents The Same?
The short answer can be no, but a yes is in order as well. Custom printed pop up tents offer the same function, that being to provide shade, but to really break down the differences, you must look at the details.
Custom pop up tents come in a wide range of styles, sizes, and price points. Your brand or business may be in the category of buying these on a regular basis to replace damaged units, or simply roll out your new branding style. Whatever the case, choosing the right custom pop up tent comes down to two things: the frame and the quality of the custom canopy tops.
Let's start with your basic pop up tent; lightweight and thin frame, low quality polyester tops, and no chance to survive an average wind or quick storm. These options are usually low-cost, and purchased from a big box store, online retailers, or even through a local sign shop. While there are purposes for these types of pop up tents, branding your trade show or event booth is not one of them.
Next up we have the mid-range, branded pop up tents from your big name pop up tent brands. While these custom canopies have stood their own ground, the quality and presentation of the material is sub-par, leaving your brand looking for a 'premium' solution to your branding needs.
CVRD Canopies custom printed pop up tents combine the desired function of shade, with premium materials and parts to match the quality of your brand. Keeping you CVRD while making you look good, we've got the perfect combination of durable hardware and high quality fabrics to make sure your brand stands out and reflects a clean, polished look at every event or trade show. Our custom printed pop up tents offer full color printing capabilities, custom backing color for the inside of your booth, and multiple sizes and options to create a one-of-a-kind trade show booth or event activation space. Contact us today for a free quote, or jump on the site to check pricing and build out your own custom printed pop up tent today.